Lightening your yard or balcony is a smart idea to both adorn your place and brighten it up in dark nights. Bright lights in the darkness of the night are extremely attractive and adorable. Besides, they create a lovely atmosphere of romance and calmness. Below you will find a list of the best Outdoor Lighting Ideas for Your Garden Landscape.
1 – Fire Pit Wood LED Lighting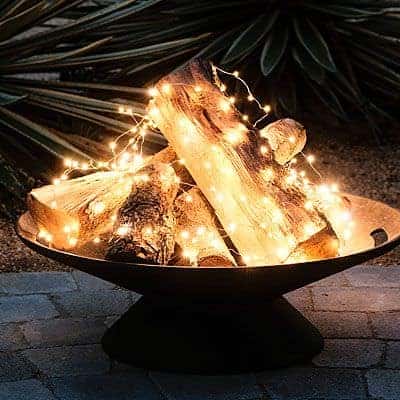 This is a great idea to add brightness to your garden or yard.
2 – Rope Lights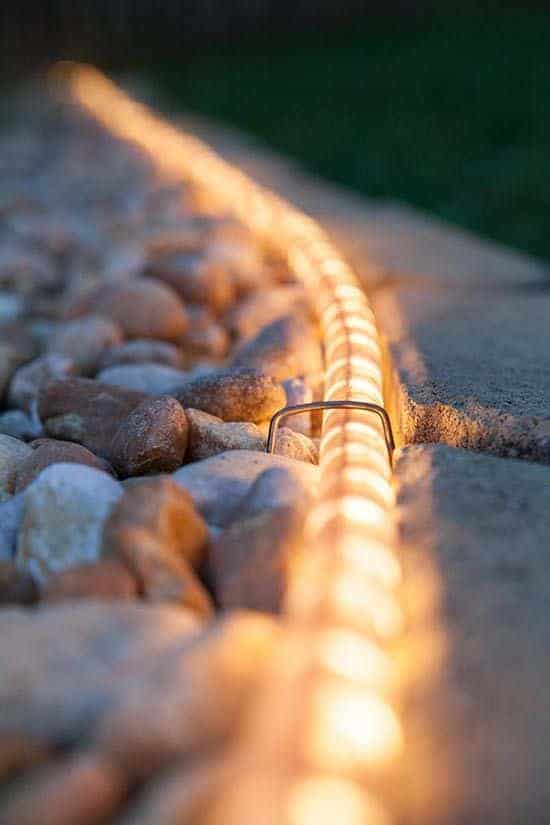 You could use rope lights to adorn your garden and bright it up. They are extremely attractive and they are not expensive at all.
3 – Unique DIY String Light Poles with Concrete Bases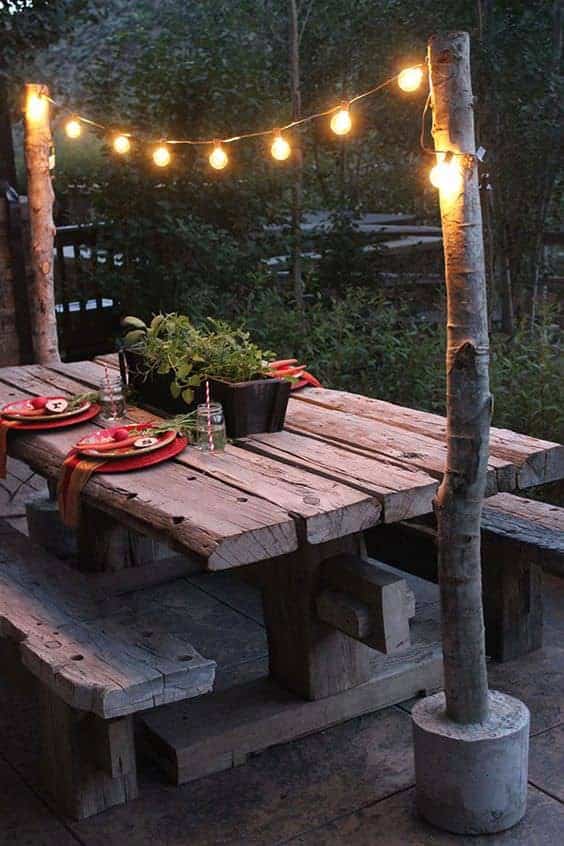 This is a quite simple and effective idea to add lighting to your garden. It needs no time and it basically costs nothing.
4 – Romantic Wood Outdoor Candles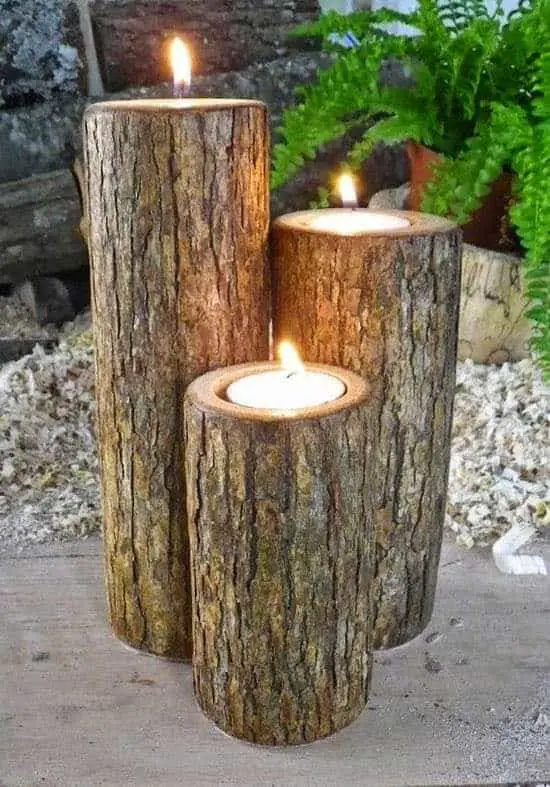 This is an extremely inexpensive and beautiful DIY idea to adorn your garden as well as lighten it up. Besides, this design will add so much romance and passion to your garden.
5 – Whiskey Bottles Pulley Pendant Lighting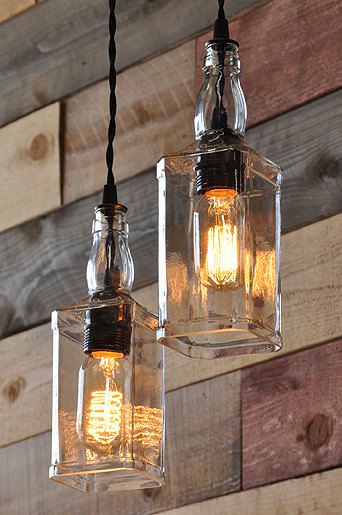 This is an extremely creative idea to use alcohol bottles. In this pic, the gardener used whiskey bottles, but, you could use any other liquor bottle.
6 – Lighting Ideas for an Outdoor Wedding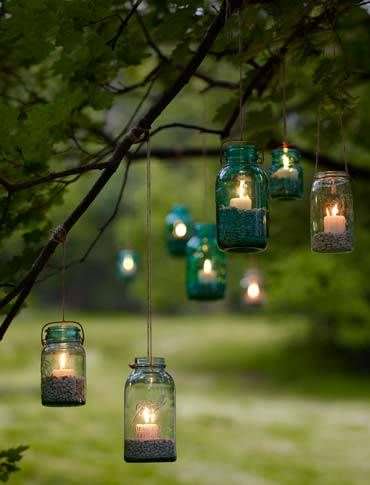 7 – DIY Dried up Stream Beds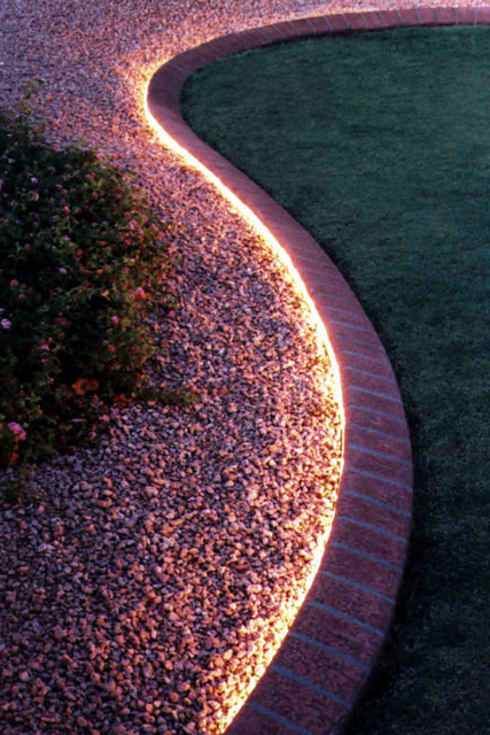 Ropes are an extremely alluring lighting idea. They will make your garden stand out in dark nights.
8 – Led Walkway Lighting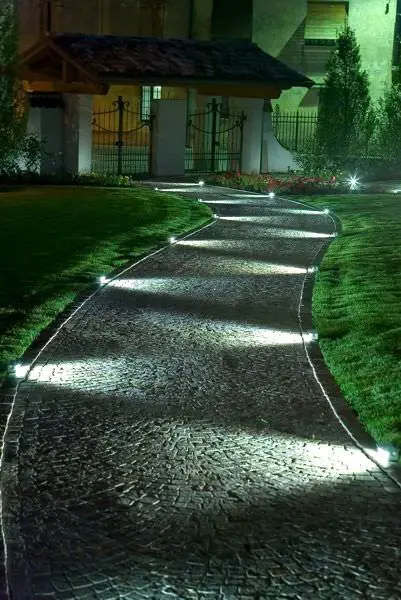 This is not only a decorative lighting idea, it is also practical. Having a lighting walkway will make your garden bright and appealing as well as will make it easier for you to go out and in at nighttime.
9 – Rustic Lanterns Lighting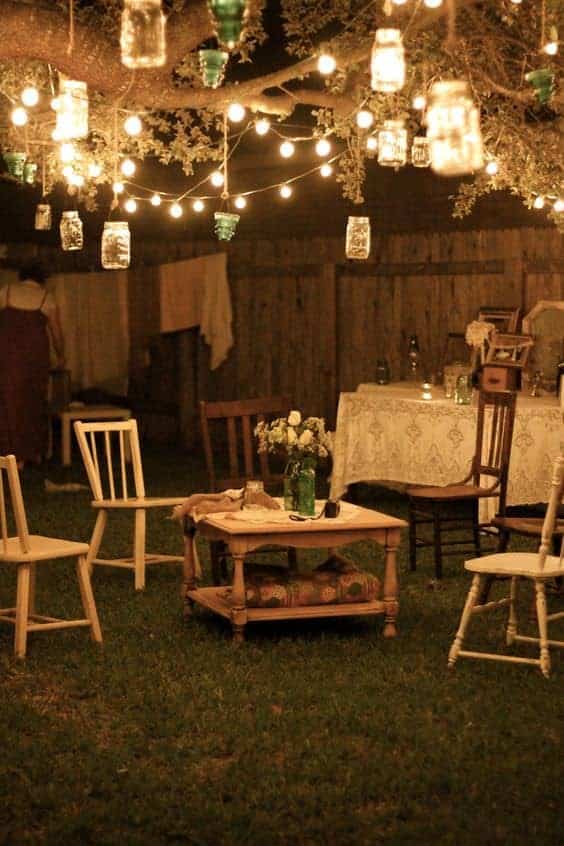 If you want to relax and feel the tranquility of nature at night, the best choice is to lighten up your garden with some hanging rustic lanterns lighting. The addition of rustic furniture is a nice touch to make the lighting blend well with the furniture.
10 – Vintage Outdoor Fan Lamp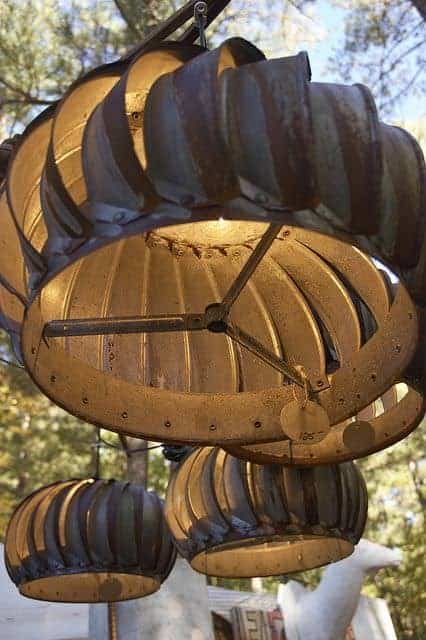 These nice lamps are made of industrial recycled fans. The best feature about these lamps is that they are so big that they visible day and night. They will not only lighten up your garden at night, but they will also decorate at daytime.
These are the best Outdoor Lighting Ideas to decorate your house. They will definitely add charm to your outdoor. All the ideas provided in this article are budget-friendly, don't hesitate and use one of the above ideas to make your outdoor stunningly beautiful.
Enjoy decorating your place and don't forget to tell your friends about us.